HATER. THE ENEMY IS ME
HATER. THE ENEMY IS ME

Erika Pardo Skoug

From 02 Dec to 05 Feb 2017
CATALOGUE
The perspective of Hater results from an attitude that is very much a part of this age of virtual relationships, and the title also defines those individuals who roam the internet, showing their faces or hiding behind bazaar avatars, determined to discredit what others – organizations or individuals – are doing, advocating or selling. The Spanish-Swedish artist adopts the attitude of a "professional hater" in a kind of performance, to cope with the situation that is a direct result of what the absence of opportunities, leading to voluntary expatriation, from Spain to Sweden in her case.
Hate is not very healthy. In fact, it spawns more hate and it can have an extremely voracious appetite, with a very proven capacity to be all-consuming. Hence, Pardo Skoug draws upon this emotion in a project with a revealing subtitle, The enemy is me, presenting a series of large canvasses intended to explain her "reasons for hating." With brutal honesty, the creator reveals a series of episodes resulting from her experiences as an emigrant, during which she feels the restlessness and hostility of a displaced person, even though her Scandinavian roots.
In "Nowhere to take a bathe" the hexagonal (as well as trapezoid and rhomboid) shapes that make up the composition of the quilt work contain this series of icons that symbolize the seemingly insurmountable obstacles to bathing in Sweden, even in the summertime: discarded hooks, rocks, muddy bottom, fish, algae, cool temperatures…
The work "Outing in nature" gives off a harmony and symmetry from a distance that seems to soothe us as the beauty of traditional Scandinavian iconography unfolds. However, as we draw nearer, the confusion between insects and plant motifs becomes distressing and produces a strangeness that is not at all peculiar.
Works like: "Fika, fika, fika", "I remember your job, but not your name" and "Atheist pride" allows the artist to define her obsessions, developing in this way the story of a 21st century emigrant on the Old Continent who, like any person who changes their country of residence, feels uprooted, seeks familiar surroundings, an emotional foothold, and suffers the cultural indifference, or interest, and asserts an intention to integrate.
The exhibition catalogue features an essaay by Isabel Guerrero, entitled Hater. The enemy is her.
Artist Visit: 2 december, 18:00h.
Educational workshop: 2 december, 17 to 19 h.
GAlLERY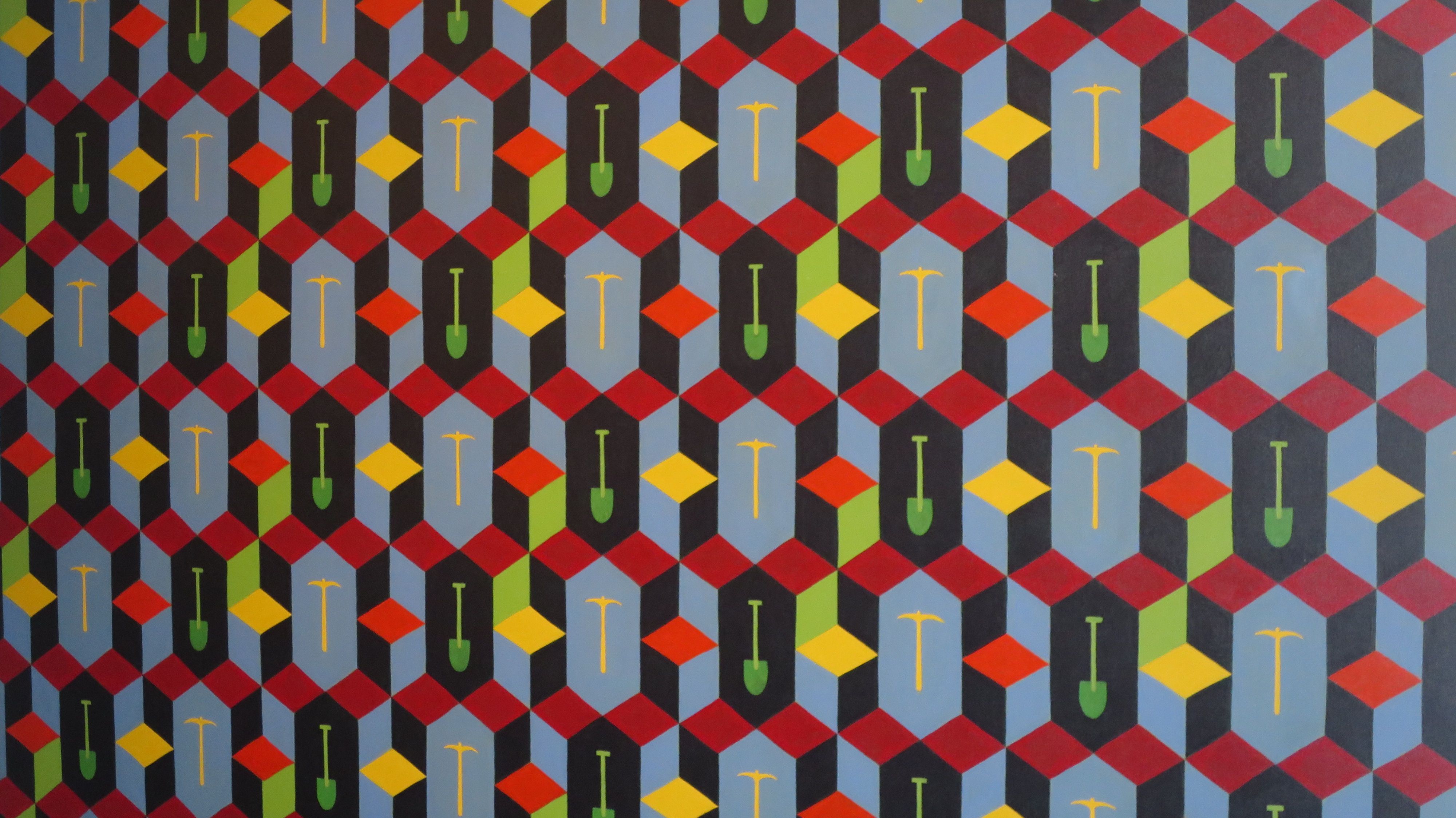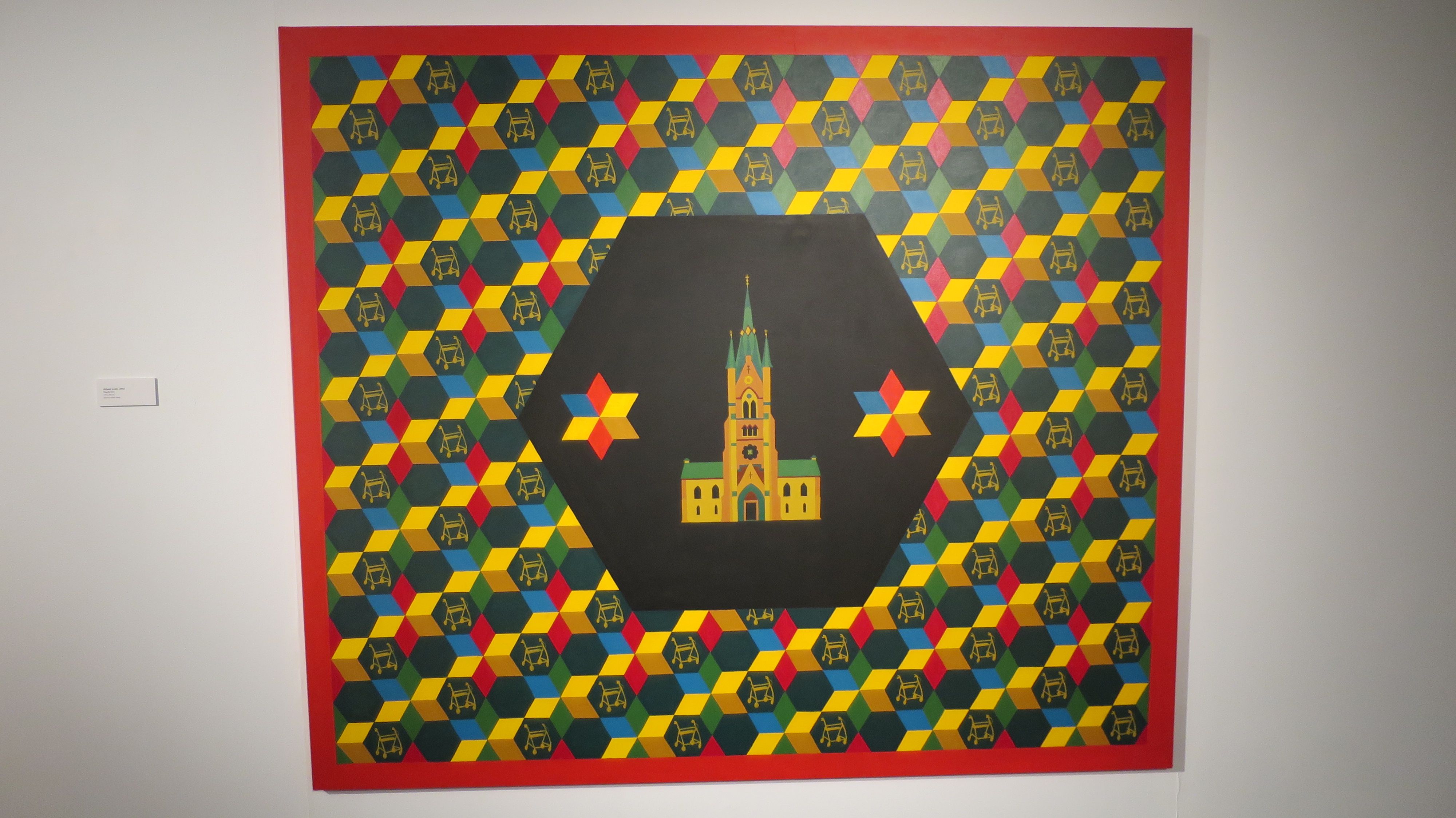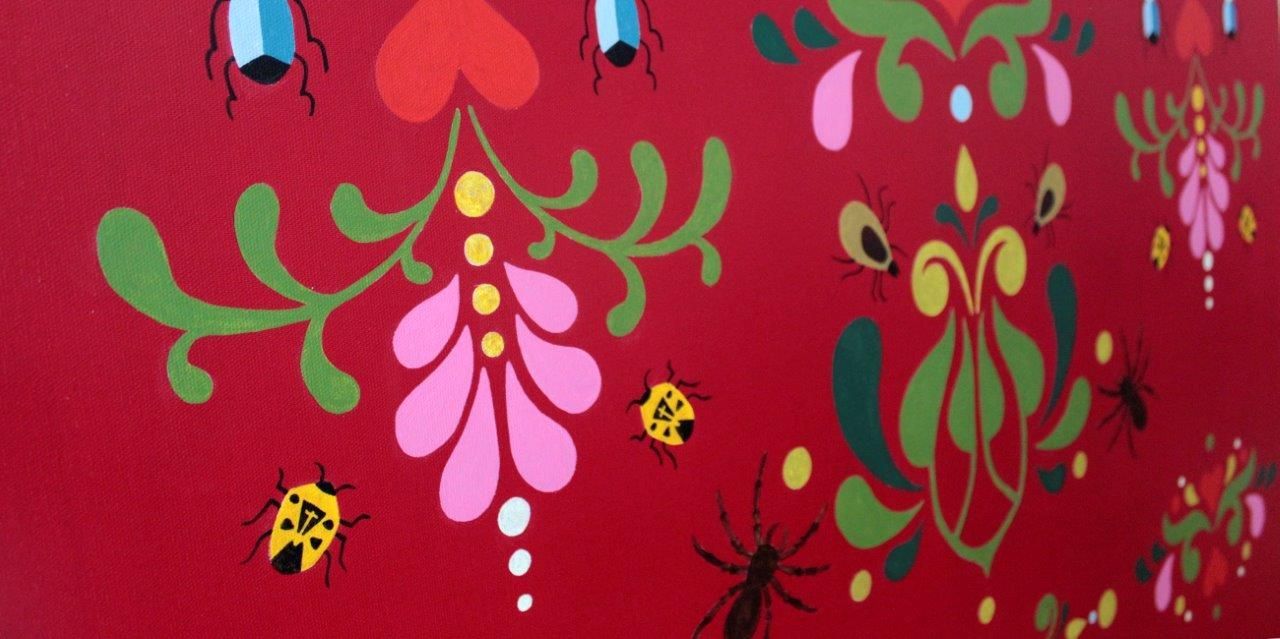 TAGS
Erika Pardo Skoug
Málaga, 1980
Bachelor of Fine Arts (2010) and Master in Social Development of Artistic Culture (2011), University of Málaga. Currently lives in Norrköping (Sweden), where she combines her business, Trehundrafemti Design, as well as her work as a teacher at the Waldorf school of Söderköping, with artistic production. She has taken part in numerous exhibitions in both countries, most recently at the Galleri Kronan (Norrköping), Decembersalong (Katrineholms Konsthall) and Höstsalong (Edsvik Konsthall, Stockholm). In Spain, she has participated in events such as Art & Breakfast (Málaga), Málaga Crea and Loop Barcelona, and has exhibited at venues such as the Isabel Hurley gallery and the exhibition hall of the Faculty of Fine Arts in Málaga.