EUROPE MACHINE: The Hadrons of Clement VII
EUROPE MACHINE: The Hadrons of Clement VII

Jose Iglesias Gª-Arenal

From 26 May to 29 Jul 2018
CATALOGUE
Let's imagine that when Columbus set foot on the island of Guanahani, he was taking a step towards the closing of the Earth, towards the construction of a spherical world which could never again be thought of as infinite. 
Let's imagine that the word "Europe" refers to a physical fortress with a specific location, but which has spread molecularly across the globe. A fortress that discharges and propels flowing currents.
Let's imagine the Large Hadron Collider, a circular structure 27 km across designed to make particles collide at tremendous speeds, produces 20 PB of data per year. 
Let's imagine capitalism begins when peasants are forced off their land, and that land is subsequently fenced in and enclosed, a process accompanied by the looting of the Americas and the accumulation of wealth in a fledgling Europe.
Let's imagine that the enclosure and privatisation of territory runs parallel to a privatisation and division of bodies.
Let's imagine a process of extraction and flow of goods, knowledge, bodies, emotions. A closed circuit, a cyclotron encircling a war machine-Europe of accumulation and violence.
Let's imagine that the carburettor of that machine is a well. And not just any well: the Pozzo di San Patrizio, a masterpiece of engineering, built at the behest of Pope Clement VII after the Sack of Rome in 1527.
Let's consider that all truths are constructed from fiction, and if that's the case, why shouldn't we do it?
The exhibition catalogue features an essay by Banca de Río.
Openning: May 25, 8 pm.
Guided tour: June 10, to 13pm.
Educational workshop: June 10, 11am to 13pm.
GAlLERY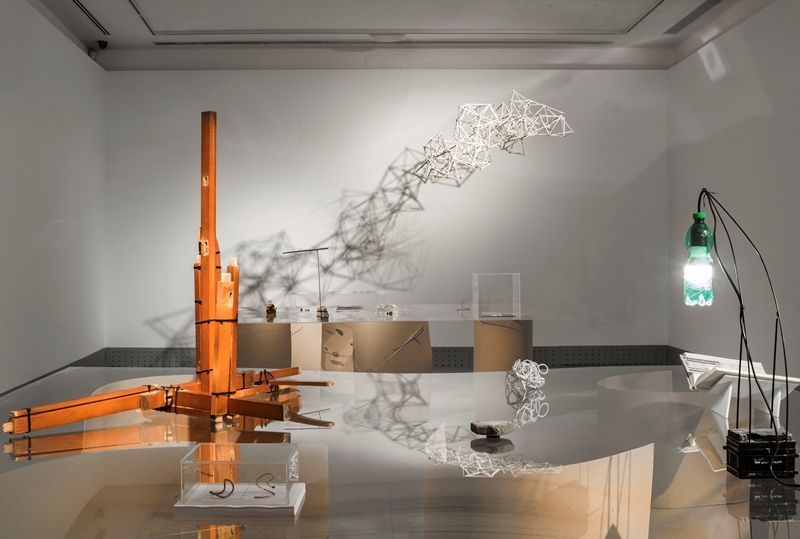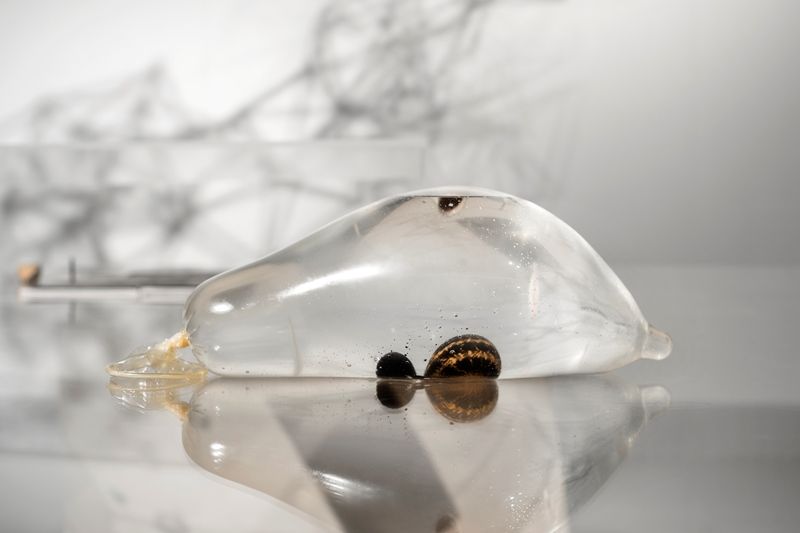 TAGS
Jose Iglesias Gª-Arenal
Madrid, 1991
He completed the Master's Degree in Curating the contemporary (Whitechapel Gallery, London, 2015-2017) with a scholarship sponsored by the Botín Foundation. He is currently studying in the Dutch Art Institute Roaming Academy.
He works as an artist and curator, individually and collectively between literature, the creation of artefact poetry and collective project mediation. He has collaborated with numerous institutions, curating exhibitions such as 'Melfas. Línea orgánica' (MACSur, Buenos Aires, 2017) or 'Arquitecturas de soledad' (Fundación FiArt, Madrid, 2015), or projects such as ARTifariti 2016 (Sahrawi refugee camps in Tindouf, Algiers, 2016); presenting individual examples of his work such as 'Facebook's Pavilion' (Palazzo Lucarini, Trevi, Italy, 2014), 'LOS MEDIOS DE PRODUCCIÓN' (Espacio Pasillo, Seville, 2015), 'Attivazione femminista dell'archivio' (Belví PAS, Cerdeña, 2015) or 'MÁQUINA EUROPA. Los hadrones de Clemente VII' (Espacio Iniciarte, Córdoba, 2018); or taking part in collective exhibitions in institutions such as the CAAC (Contemporary Art Museum of Seville, 2016) or the MUSAC (Contemporary Art Museum of Castilla and Leon, 2017).