Miguel Ángel Melgares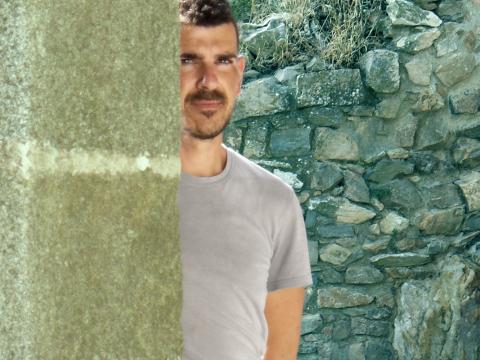 Málaga, 1980
Works as a visual artist and dramaturg. Melgares's projects have appeared in numerous, most notably Generaciones (La Casa Encendida, Madrid); and Southern Eyes (European Parliament, Brussels).
In 2007, his interest in the performance genre took him to Amsterdam, where he enrolled in the master's programme DasArts, Advanced Studies in Performing Arts. Since then, he has operated in the fluctuating territory between performing and visual arts. In collaboration with the Sobre_LAB research group and the Centro José Guerrero in Granada, in 2015 he founded BastardScene, a permanent seminar on expanded performance, publishing and language.
Miguel Ángel Melgares
Actividades
Miguel Ángel Melgares

Málaga

. From 03 Jun to 29 Jul 2017

For Orbit, Miguel Ángel Melgares has devised an exhibition structure that is a cross between sculptural installation and set design or theatrical staging.