FLORAL BESTIARY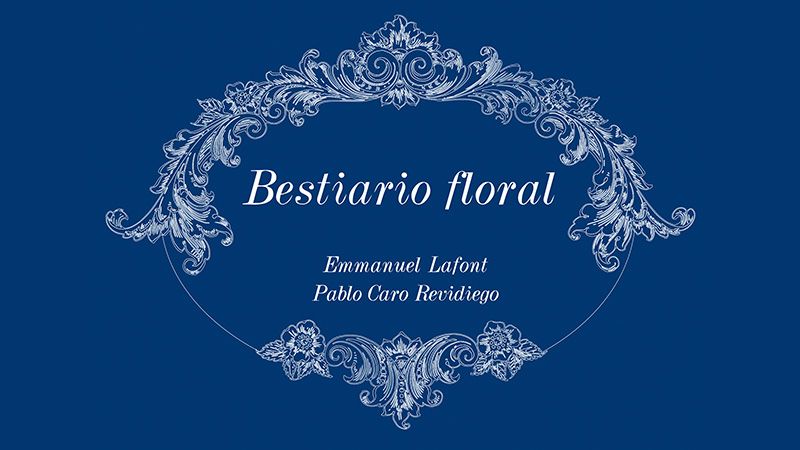 'Bestiario Floral' (Floral Bestiary) is a site-specific artistic and research project where the young Malaga artists Emmanuel Lafont and Pablo Caro Revidiego explore the natural space that surrounds the exhibition room of El Palmeral, Iniciarte Space (Dock 2 of the port of Malaga). The leitmotiv of the project is to demonstrate how the environment affects the artist's creative process.
For several months, Emmanuel and Pablo have been collecting samples of what will be the "seeds" of their creative work. Both the documentary process and transformation are as important as the final result.
The exhibition is accompanied by a catalogue with the texts by Ana Robles 'Bestiario floral. Un claro en el bosque' (Floral Bestiary. A forest clearing) and by Antonio R. Fernández Paradas 'Yo también pienso que pintar flores es arte contemporáneo. A propósito del "Bestiario floral" de Lafont y Revidiego' (I also think that painting flowers is contemporary art. On the "Floral Bestiary" by Lafont and Revidiego).
TAGS