Tools for Research
The Andalusian Biomedical Research Ethics Portal (PEIBA)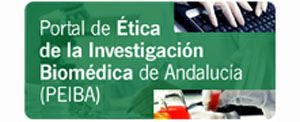 Andalusian Committee on Research Ethics with Embryonic Biological Samples of and Other Similar Cells (CAEMBES)
This committee in charge of evaluating research projects in Andalusia that deal with:
Research with human pre-embryos left over from in vitro fertilization techniques for the derivation of cell lines, embryological research, and other research uses except research related to the application of assisted reproduction techniques.
Research with embryonic and reprogrammed human stem cells.
Activation of oocytes by nuclear transfer for use for therapeutic or research purposes.
Any other technique that uses biological samples of human origin, in whole or in part, that can lead to obtaining stem cells.
Research with embryonic cells or tissues obtained by any of the procedures outlined in article 33.2 of the Biomedical Research Law (14/2007).
Any other line of research that includes cellular material of human embryonic origin or similar material.
Research with embryonic or reprogrammed trunk cell lines that come from a non-EU or intra-community country.
Applications for this committee are processed by the management foundations.
Ethical Committee for Animal Experimentation (CEEA)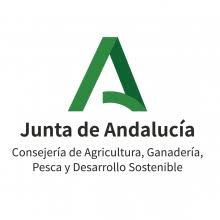 Since the publication of RD 53/2013, the Andalusian authority that is competent to authorize projects that involve the use of animals is the current Ministry of Agriculture, Livestock, Fisheries, and Sustainable Development. For the evaluation of such research projects, the Ministry has accredited a series of "Authorized Bodies", called "Ethics Committees for Animal Experimentation" (CEEA). These committees are the bodies that are in charge of animal welfare, in accordance with the provisions of article 37 of this royal decree, which establishes the basic rules that are applicable to the protection of animals used in experimentation and other scientific purposes, including teaching.
In Andalusia, there are a number of different organizations that have been authorized as CEEAs to evaluate research projects that experiment with animals. These organisations are listed here:
Electronic Office of the Ministry of Science and Innovation
The forms that must be completed for an ethics evaluation are available at:
The website of the Junta de Andalucía
The Commission for the Guarantee of Donation and Use of Human Cells and Tissue